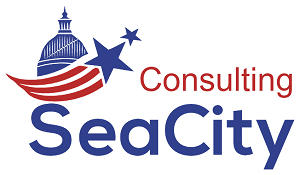 SeaCity Visa Services : Fast, Easy, Reliable
Simplified Checking list:
1. Passport
2. One passport photo
3. Proof of Travel
Applicant must submit a computer-generated itinerary from a travel agency or online booking tool (such as an e-confirmation or online booking) showing departure from the US and arrival/departure for the destination.
Click here for Application Form
Click here to view photo requirements
Click her to see Application form guide.
Additional requirements:
4. Previous visa copy if not in the same passport.
5. Proof of US Status if you have non-US passport
Applicant must submit the legible color copy of front and back of Green Card or other proof of legal status in the US (such as an I-20, I-94, H1B approval notice, etc.)
6.Applicants Under 18yrs need:
Copy of Birth certificate
Copy of Both parent's passport
Copy of parent's US status if hold non-US passport
7. Former Chinese Citizen
If applicant is former Chinese or Taiwanese citizen and first time apply Chinese visa, applicant must submit previous original Chinese passport.
Time: Application processing time + shipping time
Regular 5-7 days,
Rush 24 hours
6 hour same day service
Service Fee
Non-Rush Visas&nbsp$50.00
Rush Visa&nbsp$140
Urgent Visas $220.00
办理中国签证需要的资料:

1.2013 版申请表(打印后签字)
2 .护照照片一张
3. 护照原件和复印件
4. 儿童申请需要提供出生纸复印件,父母护照复印件。如果父母不是美国护照,还需要在美身份复印件。
5. 非美国护照请提供在美身份复印件
6. 以前办过中国签证的,如果不在同一本护照上面请提供旧签证复印件
7. 旅游签证需要提供机票行程(不是指正式机票,网上搜一个行程即可);探亲签证需要提供邀请函 (可以拿到 90+天以上停留)
8. 入籍后第一次签证需要交中国护照原件和入籍纸复印件